This Special Promotion Will NOT Last Long...
Attention Teachers!!
"Grade Papers Fast and Easy!
Download the NEW
FREE eGrader iPhone App today!"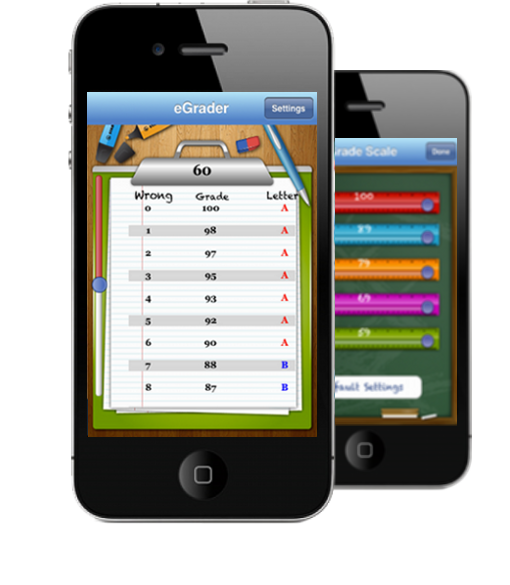 | | |
| --- | --- |
| Sponsored Links | Sponsored Links |

eGrader App Testimonials

Great app ★★★★★

by ARTeacher9789 - Feb 6, 2013

No really. I love it! So easy!

Great app ★★★★★

by Ljack son - Feb 4, 2013

I am so happy when I want to see what I make its there

Great app ★★★★★

by Amybon@ Comcast.net - Version 1.0 - Sep 16, 2012

What a fabulous app. I am a third grade teacher and this helps me grade papers......... Get this app !!!!!

Replaces the Sliding Scale ★★★★★

by - Version 1.0 - Jul 8, 2012

Love it! I am all for any app that replaces paper in my classroom. I don't need that sliding scale anymore.

Cool ★★★★★

by Nick7612 - Version 1.0 - May 21, 2012

Cool app it will help me grade in school

Teacher who loves eGrader ★★★★★

by Brack1 - Version 1.0 - Mar 23, 2012

5th grade teacher here. Been using the eGrader since the day it came out, problem free. Simply put, this is the best app for teachers anywhere.
"Never Purchase Another Card Board EZ Grader Again! Grade Papers Fast and Easy with eGrader Only $7.95!"
Download Free 10 Day Trial Version
| | | |
| --- | --- | --- |
| | | |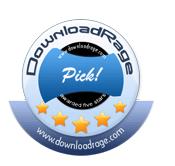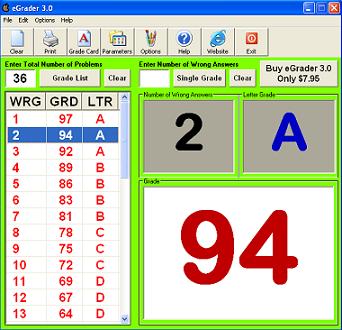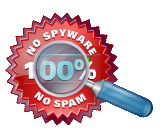 Grade Papers Fast & Easy With eGrader Grading Scale
You never have to purchase another card board easy grader again?
You will save time and money?


Grade papers fast and easy?



eGrader Grading Scale 3.0 For Windows!
With a new and improved user interface, eGrader 3.0 grading scale makes it even easier to grade student work. If you have used a card board grading slide then you will love using eGrader grading scale software for your computer.
eGrader grading scale will help save you time and money as it calculates grades extremely fast and will last as long as your computer does. You will never have to purchase another easy grader again.
This grading scale was developed by a teacher so please purchase your license and help us continue to create new products for teachers everywhere.
This version comes with a FREE Classroom Timer that can be used after your trial period ends even if you decide to not purchase a license for eGrader.

Click on the "Next" button below to play the eGrader 3.0 Demo

Enter the total number of problems and click on the "Enter" key on your keyboard or click on the "Grade List" Button.
A list of wrong answers, number grades and letter grades will appear in the grade list boxes. Click on a item in the list of wrong answers and grades in the list box on the left side of the screen and the corresponding grades will appear in the text boxes on the right side and middle of the screen.
Each grade has three different displays, the wrong answer display, a number grade display and a *NEW* letter grade display. You can set your own letter grade parameters based on your particular grading scale. Each license is only $7.95.
eGrader 3.0 New Functionality Includes:
New Printing Functionality for Grade Cards

New Letter Grade Parameter Settings

New and Easy Viewing of Incorrect Answers and Grades Using the Grade Card

New Larger Grade Display

New Separate Displays for Wrong Answers, Number Grades and Letter Grades

New Background Color Options

Free Classroom Timer included

Help File
The Proof Is In The Customer Testimonials!
Here are actual testimonials from people just like you that have purchased the eGrader grading scale.
Real Customer
Testimonials

"I love the eGrader program and plan to recommend it to all the teachers at my school. Your software beats the EZ Grader slides that we all buy at teacher supply stores for $6 to $8. The cardboard slides tear up and get dirty, but your software will just "keep on going, and going, and going . . ." J. Lewis - Jesup, Georgia
Real Customer
Testimonials

"Thank you very much. I am a teacher in Seoul, South
Korea and this little teacher's aid has helped me
quite a bit!" C. Altamirano, Seoul Korea
Real Customer
Testimonials

"I purchased your grader toolkit software a couple of years ago. I use your software all the time at school and like it! I also use it on my laptop at home when I grade papers." D. Glanzer, Armour, South Dakota
Real Customer
Testimonials
I have eGrader on my laptop so it goes everywhere I go. I used to misplace my easy grader slide card about 10 times a day. eGrader has made my life easier.

G.F. - 6th Grader Teacher - Lewisville, Texas
Real Customer
Testimonials
I like everything about eGrader. The timer is also very useful. eGrader is an excellent product.

M.I. - 4th & 5th Grade Teacher - Morelia, Mexico
Real Customer
Testimonials
"eGrader is very easy to use and I will use it everyday in my classroom."

V.L - Miami, Florida
Real Customer
Testimonials
"I love your timer and use it daily with my third graders.

Thank you"

S.T. - 3rd Grade Teacher - Rupert, Idaho
Real Customer
Testimonials
"I bought the eGrader for my school computer, its great! Thanks for an affordable, useful tool."

L.C. - Hawkinsville, Georgia

Only $7.95 (Per License, Windows Only)



When you purchase your license for eGrader you are supporting a fellow teacher and giving me the opportunity to continue to develop great applications that will benefit teachers all over the world.
Please click on the "Buy" button above and purchase your license today! It's only $7.95 and you will be able to download and use the product immediately. Thousands of teachers are already using eGrader, please join them and purchase your license today!
Thank you!
Sincerely,
David McLeod Elementary School Teacher